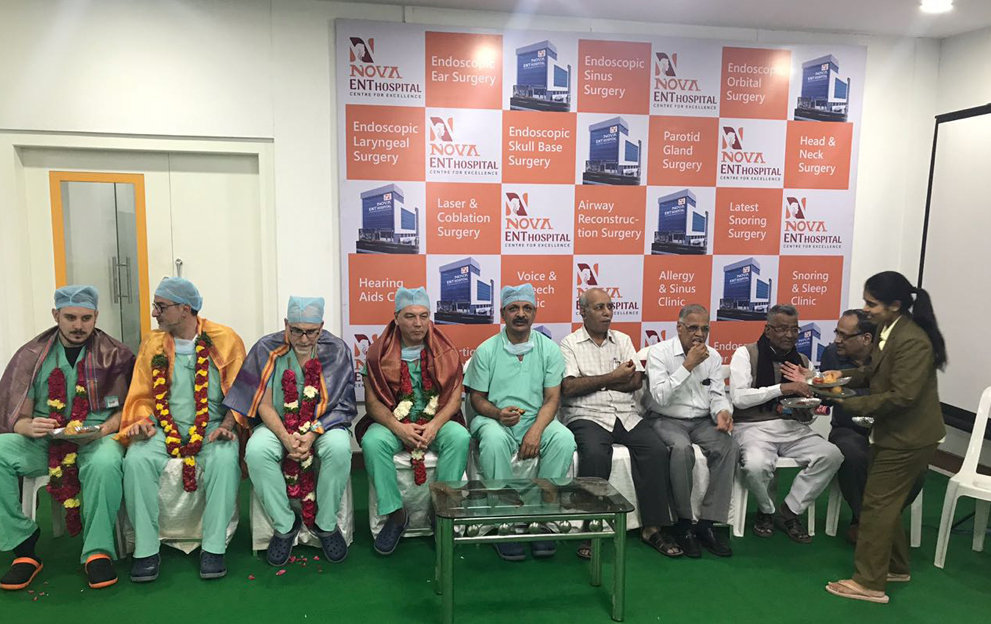 9 to 13th Jan 2019
I would like to share with you about my Scientific participation in the "ASIA OCEANIA CONFERENCE" of ENT from 9 to 13th Jan 2019.
Our Nova ENT Hospital is selected for conducting the Pre Conference Dedicated Live Endoscopic Ear Surgery Workshop and myself as Coordinator.
Around 2700 delegates from all over India and Oceania Countries viewed the proceedings Transmitted from Nova ENT Hospital to Novotel Convention Centre. With full packed hall dedicated to Nova ENT Hospital.
Also I gave a Keynote Talk at Storz Symposium on "The Real Value of Endoscopic Ear Surgery " apart from two more guest lectures on " Endoscopic Reconstruction of PostCorrosive Laryngo Pharyngeal Stenosis and Endoscopic Stapedectomy Dealing with Difficult Situations".
The workshop is acclaimed as the best and its a great success.
It's a memorable time for Myself and our Nova ENT Hospital and I am Happy to share with you.